Ramsdens Lawyers have strengthened their children's law team with the appointment of Law Society Committee attorney Nick Barnes.
Joining the firm's York office, Barnes brings more than 20 years of experience to the firm's child law team, as the firm continues to expand its presence across North Yorkshire.
Certified member of the Children's Law Committee of the Law Society, Barnes joins from Lancaster to continue his practice in highly complex proceedings, often representing children where the cause of their harm must be established and decisions made about the care they need.
He said: "I have developed a close working relationship with colleagues at Ramsdens.
"As such, I know from personal experience why they are held in such high esteem in the North Yorkshire region with clients and professionals.
"This is an exciting and welcome opportunity for my practice in North Yorkshire and Teesside to grow and develop further with and within an established team."
Joanne Quinn, Partner and Head of the Child Law Team at Ramsdens added: "Nick's approach to business and spirit is exemplary. I have no doubt that Nick will play a key role in promoting and furthering the growth of child law work in York and beyond.
"Nick and his team are a reflection of the growth of the Ramsdens at York and the further expansion we intend to do."
:::
SALT has promoted Dan Taylor to Head of Technical SEO.
In his new role, he will be responsible for building the frameworks for the SALT Agency team and ignoring technical performance for all clients.
While at university, Taylor worked at the Grimsby Docks. He then replaced fish with the digital world when he got his first training at a Leeds-based company.
Having previously created two websites between the ages of 14 and 17, he began to develop a keen interest in SEO. He has worked for both company and agencies, helping companies around the world develop SEO performance.
"Having worked at SALT for six years, I saw for myself how culture is one of personal development and innovation, and I refused to accept 'this will do it,'" Taylor said.
"My new position means I can help shape the next phase of the agency's development, and that's a privilege.
"The team at SALT.agency has a worldwide reputation technically, and I enjoy the challenge of helping build their niche within the global SEO space, giving our team the recognition they deserve for their expertise and knowledge."
Reda Maiandin, co-founder and director of the Leeds-based agency SALT added: "Dan has been a core member of our team for many years and it is great to see him become our Head of Technical SEO.
"His knowledge of technical SEO is almost unparalleled, and I am excited to see how he will innovate and lead our team and our clients through some of the most challenging and competitive organic search segments."
:::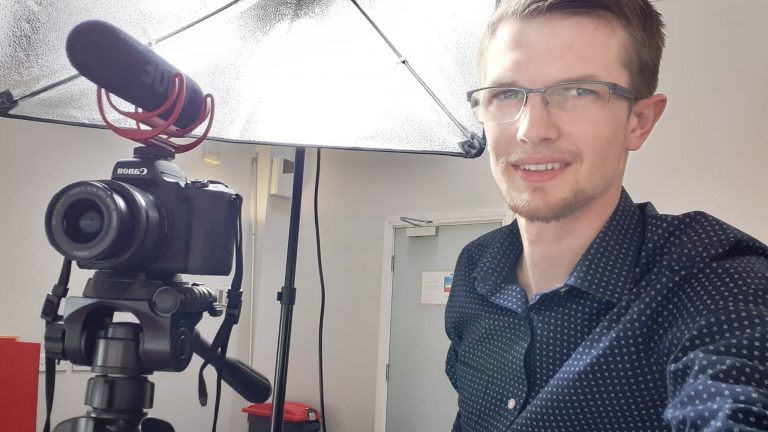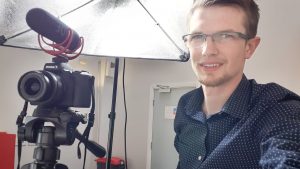 SalesStar UK, a sales development consultancy, has appointed a full-time Digital Marketing Executive after he completed a six-month appointment under the government's Kickstarter scheme.
The Huddersfield-based company, which is the global headquarters for SalesStar in the UK, has promoted Oliver Eaton to a full-time digital marketing executive to head social media marketing strategy in the UK.
He is the second young man the company has invested in from within the Huddersfield area, having also hired Dylan Cowan as its trainee sales manager in early 2021.
Pete Evans, Managing Director said: "When we first met Oliver, we were initially impressed by the experience he gained at such a young age, and it was an easy decision to make under the Kickstart plan.
"Over the past six months, he has consistently impressed us with his skills and continued to take our social media channels to new levels. He has recently started supporting our global team with video and social content, as well as working closely with an external PR agency to achieve maximum results. .
"Oliver is a fantastic addition to our team and we can't wait to see what the future holds."
Eaton completed a degree in broadcast journalism from the University of Huddersfield. He was previously a Content Manager for Huddersfield Town Women's Football Club, where he created video and social content and continued to do so on a volunteer basis while at SalesStar.
He said, "I can't believe what I achieved in my first six months at SalesStar. I had the opportunity to develop my skills and continue creating content on behalf of SalesStar.
"I am honored that they want me to become a full-time member of the team and I look forward to building my career in a company that truly cares about my development."
Evans added: "We know how hard it is to get young professionals off to the start they deserve. This is exactly why we are committed to providing individuals with the opportunity to start their careers with us as we continue to grow.
"I can't shout enough about how useful it is to us, as well as the pride we feel in helping the local community find work."
:::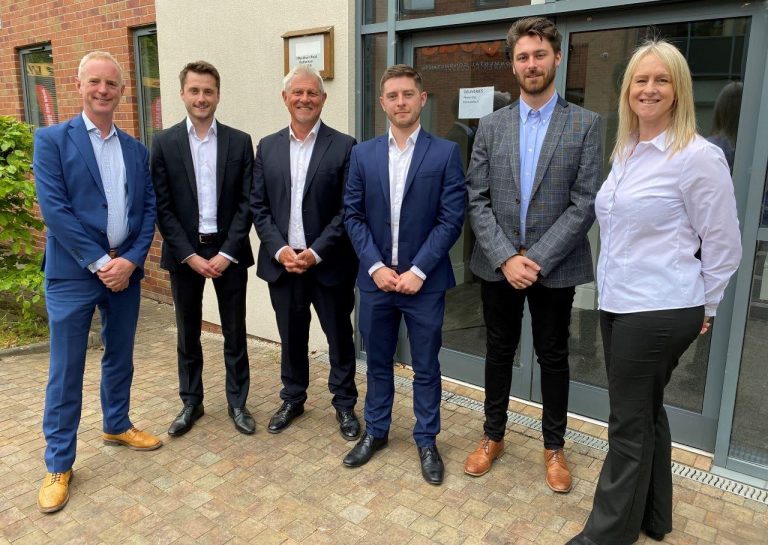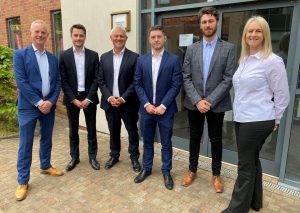 Property consultant Eddisons has appointed newly promoted Associate Director Curtis Bowles to head the new Sheffield building and project advisory team at its South Yorkshire office, which launched in the city in October last year.
Having joined Eddisons in 2016 as a building surveyor, Bowles has been promoted to Associate Director at the Leeds-based company this year and will now head up a five-person team of fellow building and project consultants who will move to Sheffield with him from Eddisons. Leeds office.
He will be joined by graduate building surveyors Jack Cooper and James Hunston, as well as a soon-to-be Junior Building Surveyor and Caitlin Belshaw, an undergraduate building surveying student in her year of studies in industry from Sheffield Hallam University.
Ian Harrington, who leads Eddison's growing building and projects advisory team nationwide, said: "We are truly delighted to have a young, talented and capable team led by Curtis leading the building and project advisory operations in South Yorkshire.
Eddison is fully invested in recruiting and nurturing young people and enabling them to advance in business. It is great to see the people who started with us as young people evolve and rise to meet new challenges.
"The Sheffield office is seeing an increase in business across the board, with particularly strong growth in the education sector in the South Yorkshire and Midlands.
"The important work we do with schools and colleges is to help them find winning bids to secure government funding for much-needed physical improvements to land and buildings.
"Activity from government procurement frameworks, Crown Commercial Services, and the public sector professional procurement organization ESPO is also growing, as Eddisons' reputation in this area grows."