Mia Bays, Matt Brody, Graeme Mason, Eve Gabiru, Ed Jenny are among the industry speakers taking part in the UK Pavilion Industry Program in Cannes, formerly known as the UK Film Centre, which will run from 19 May to 24 May .
The Industrial Series will be open to festival and market delegates as well as the festival press. It includes a series of talent talks with filmmakers with the films showing world premieres at the festival.
Industry talks include an exploration of how producers and financiers across English-speaking regions are adapting to the changing face of a market led by streaming companies. The discussion will be moderated by Mia Baez, Director of the British Film Fund (BFI), with a panel including René Bourdage, Vice President, Cultural Conservation Department, Telefilm Canada. Matt Brody, Co-President, Upgrade Productions; Makusazana Kanelli, CEO, National Film and Video Foundation of South Africa; and Graeme Mason, CEO of Screen Australia.
There is an opportunity to learn more about the Global Screen Fund in the UK, discuss the benefits of diversity initiatives, and explore how to get the most out of international co-production.
Scroll down for the lineup
Additional talks include a discussion on how to navigate Cannes and make the most of festivals and markets, with the participation of Giona Nazzaro, Artistic Director of the Locarno Film Festival. Yves Jabiru, CEO/Founder, Modern Films; Joanna Solica, Film Marketing and Social Media Strategist at Alphapanda; Directed by Victoria Thomas. It is supervised by Screen International Contributing Editor and Nordic Reporter, Wendy Mitchell.
There will also be discussion about the opportunities and challenges facing European producers looking to work together after the United Kingdom's withdrawal from the European Union. Mike Elliott of Emu Films, Janine Jakosky of Komplizen Film, Emily Morgan of Quiddity Films and Element Pictures Ed Guiney will participate. Screen Editor in Chief Matt Mueller will direct.
Mark Jenkins Ennis men Its world premiere is scheduled for Directors' Week. Jenkin will discuss his film alongside producer Denzel Monk and star Mary Woodvin, while writer and director Charlotte Wells will direct her first feature film. after the sunwhich premieres on Critics' Week, alongside producers Amy Jackson and Adele Romansky.
The UK Pavilion will be located in the international village of Cannes Marché, and will provide meeting space for delegates and information resources on working with the UK. It is supported by BFI funded by the National Lottery, in partnership with the British Council, British Film Commission (BFC), Creative England, Ffilm Cymru Wales, Film London, Northern Ireland Screen, Screen Scotland and ScreenSkills under the marketing banner We Are UK movie.
Additional Talent Talks will be added in the coming days.
Industry events at UK Film Center Cannes 2022: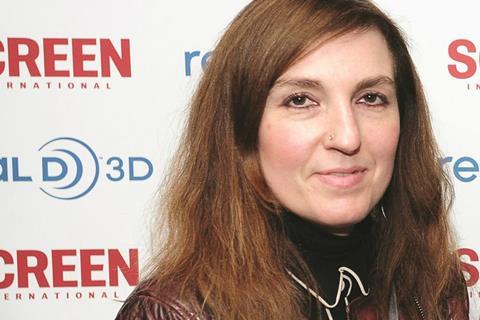 Thursday 19 May
Cannes Do's and Don'ts – How to navigate Cannes and live to tell the tale
Speakers: Giona Nazzaro, Artistic Director of the Locarno Film Festival. Yves Jabiru, CEO/Founder, Modern Films; Joanna Solica, Film and Social Media Marketing Analyst, Alphapanda; Directed by Victoria Thomas. Managed by Wendy Mitchell. (14:00-15:00)
Friday 20 May
Insight into changing markets
Speakers: Renee Burridge, Vice President, Cultural Conservation Department, Telefilm Canada; Matt Brody, Co-President, Upgrade Productions; Makusazana Kanelli, CEO, National Film and Video Foundation of South Africa; and Graeme Mason, CEO of Screen Australia. It is run by Mia Baez, Director of BFI Film Fund. (11:00-12:00)
Don't get lost in translation
Speakers: Geraldine Bagard, writer/director; Philip Barrier, text editor and consultant; Matteo Darras, CEO of Tatino Films; Nadia Domushel, screenwriter and consultant; Belgana Totorov, producer, writer, and director; and Romas Zbaroskas, writer/director. It is moderated by Susie Gillette, UK Pavilion Events Coordinator and Screenplay Consultant. (16:00-17:00)
Saturday May 21
Ambition and Beyond: UK Shorts Focus
Speakers: Olive Noso, Director of Egúngún/Masquerade, 2021; John Ogunmoiwa, Director of Mandem, Precious Poetry and Beauty; Karag Davison, Talent Program Director, BFI Network; and Joe Duncombe, Film Adviser/New Talent Leader, British Council. (11:00-12:00)
spark an idea – access to ip
Speakers: Ann Beresford, Producer, Artemisia Films; Anwen Griffiths, Partner Lee & Thompson; and Chris Young, Producer, Young Films. Run by Isabel Davis, CEO, Screen Scotland. (14:00-15:00)
Passport to Europe
Speakers: Mike Elliott, Emu Films (PrayerAnd Dirty God); Janine Jakosky, Komplizen movie (Tony ErdmannAnd wonderful woman); Emily Morgan, Qudity Films (I'm not a witchAnd Supernova); Ed Jenny, Element Pictures (The Remembrance: Part TwoAnd Favorite). Moderated by Matt Mueller, Editor, Screen International. (16:00-17:00)
Sunday May 22
Talent talk: Ennis men
Speakers: Writer/Director Mark Jenkin, Producer Denzel Monk and Actress Marie Woodfin speak with film critic/programmer Klim Aftab. (11:00-12.00)
Just another diversity chart?
Speakers: Yolonda Brinkley, Founder/CEO, Diversity in Cannes; Tamara Dawitt, Vice President, Inclusion and Growth, Canada Media Fund; Marcello Paolillo, Project Director, Stepin & U3, Locarno Film Festival; Matisse Wouter Knoll, CEO/Director of the European Film Academy; Tamara Tatchvili, Head of Training at Medici. It is moderated by Melanie Howes, Head of Inclusion, BFI. (14:00-15:00)
Monday 23 May
UK co-production – Meet the Global Screen Fund UK
Speakers: Sigrid Decgaer, Red Lava; Lizzie Gillette, Passion Pictures; Sonia Henrici, Sonia Henrique Creats; Chantelle Rochester, Ida Rose; Eva Weber, Mountainfilm; and Jackie Motsebe, CEO of KwaZulu-Natal Film. It is moderated by Dennitsa Jordanova, Head of Global Screen Fund UK, BFI. (11:00-12:00)
Talent talk: after the sun
Speakers: Writer/director Charlotte Wells, producers Amy Jackson and Adele Romansky in conversation with Lizzie Frank, BFI Film Fund-at-Large Editor. (14:00-15:00)
Talent talk: Scale
Speakers: Director and animator Joseph Pearce, Producers Helen Mitjavel, Chris Hess and Gigi Kony, moderated by Phoebe Sutherland, Director of Development at BFI. (16:00-17:00)
Tuesday 24 May
There is no special place – cross-border cooperation and co-production
Speakers: Ursula Devine, Director of Development, Northern Ireland Screen; Uberto Pasolini, writer/director, Nowhere Special; and Cristina Briaroni, President of Italy Film Commissions/General Director, Rome Lazio Film Commission. It is run by Adrian Wootton, CEO of Film London/BFC. (11:00-12:00)