As the European Union nears introducing a new law that will require phone makers (among other manufacturers) to remove all special charging ports from their devices and switch to USB-C (the port that's the gold standard when it comes to charging and data transfer), we're all eyeing On Cupertino … and no one is surprised that the EU amendment is aimed in part at the biggest player in the tech industry – apple. And while I'll leave the moral of the story for another day (if government legislation directly interferes with companies' design decisions), I'll admit I'm in on this (which still isn't consistent) mod.
However, the reason I want the iPhone 15 (finally) to switch ports isn't just because "USB-C is better than Lightning", and it's a fact. Really, Apple charging case It was a little bit of chaos For a long time now, it's time to talk about it everyone.
iPhone, iPad, Mac, Apple Watch, AirPods and all the things that Apple can handle…
Slow charging on recent iPhones, including iPhone 13 Pro and possibly iPhone 14
Before we get to Big Talking PointsI can't cut Apple any slack, that's why I'm going to talk the biggest The elephant in the room, which admittedly is not him most problematic the elephant. iPhone charging is slow.
Here are the charging speeds in Apple's flagship iPhone 13 Pro Max:
iPhone 13 Pro Max charging time with 65W charger 1:45 hours
iPhone 13 Pro Max charging time with 20W charger 1:55 hours
iPhone 13 Pro Max charging time with MagSafe ≈ 2: 20h
Of course, the most popular charger among all users is the standard Apple 20W charger, which, as you can see, can charge the iPhone 13 Pro Max battery with a capacity of 4,352 mAh in 2 hours (more or less).
Technically, that's pretty slow, especially when compared to recent Android brands from OnePlus, Xiaomi, and even Samsung, which support 45-120W charging speeds, and fully charge in 15-30 minutes, or about an hour in the case of Samsung.
Then, in practical terms of things, as someone who has been using a fast charging device for over two years (Huawei P30 Pro), I can tell you that it can be a day saver, if not a life saver. So, the question remains: Why does my Huawei 2019 phone charge twice as fast as the iPhone 13 Pro Max, which has almost the same battery size? apple? anyone?
iPhone 13: MagSafe isn't secure…or wireless…and certainly not fast…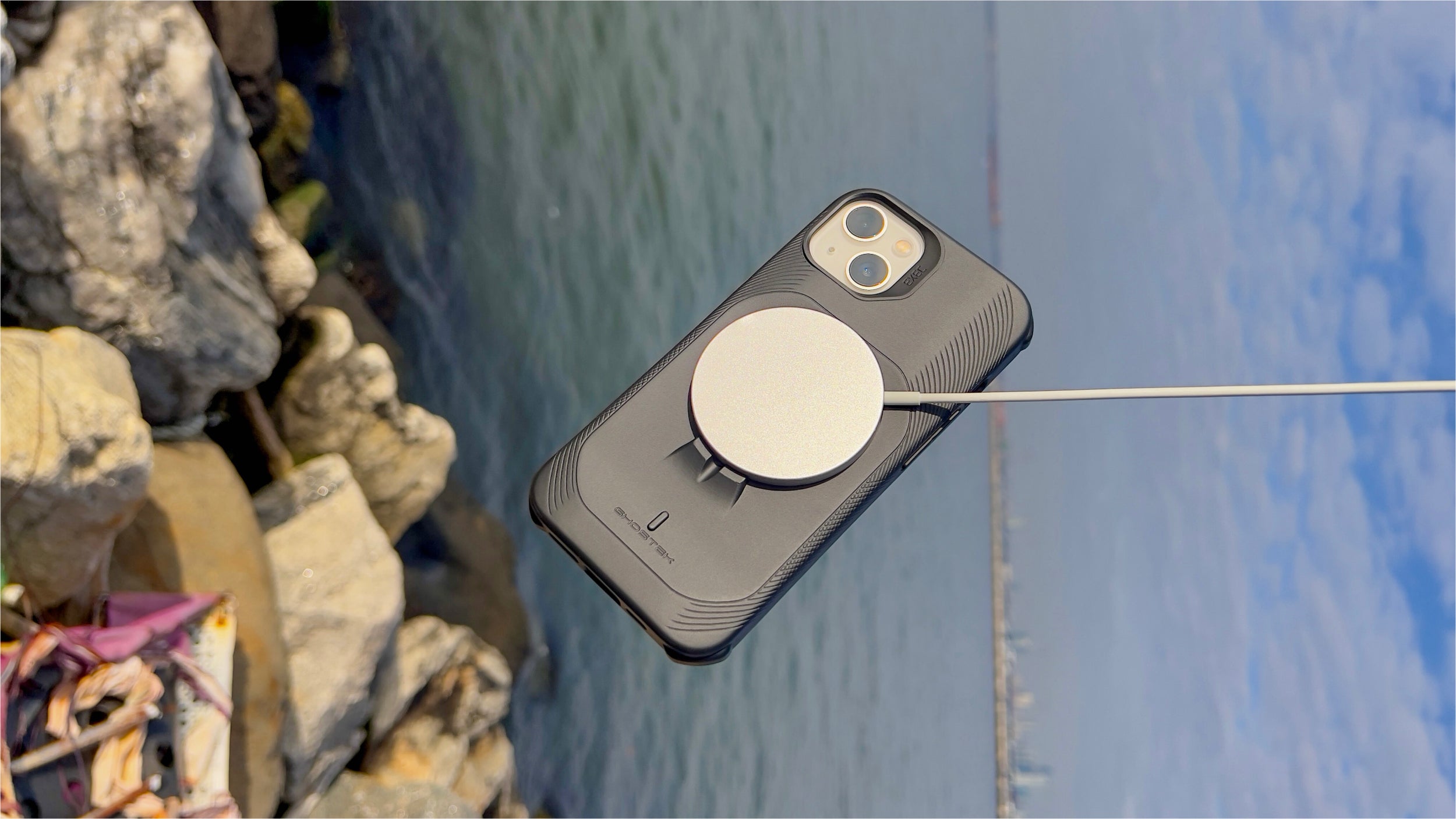 useful.
We're moving on to Apple's MagSafe chargers, which were introduced with the iPhone 12 and are clearly here to stay, for reasons that aren't clear to me and I think many. To cut the chase, I have Just Three problems with MagSafe:
MagSafe is not only slow but the slowest (wired) way to charge a phone in 2022
MagSafe is less "wireless" than standard wireless charging because it's a magnetic wired charger
MagSafe is not really…

Safe

which was the original intent of MagSafe on Mac (you can definitely get your iPhone off the table if you stumble across the cable)
And that's all there is to it.
I don't see any real advantages to charging an iPhone with MagSafe. Of course, the fact that you can attach accessories magnetically thanks to this function is indeed a very useful feature, but it has nothing to do with the MagSafe charger itself.
iPhone 14 and iPhone 14 Pro: Reversing wireless charging, Apple?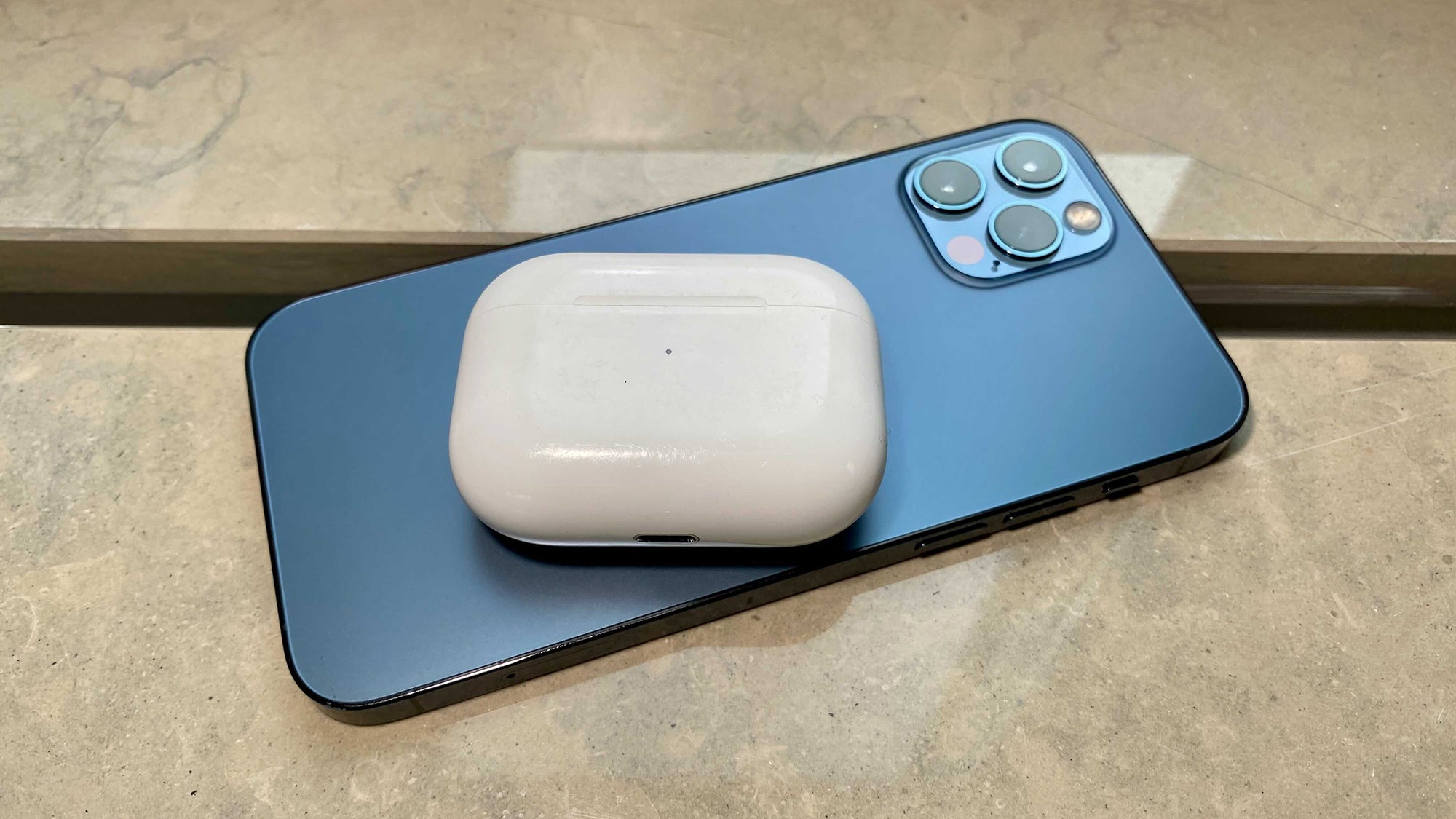 no.
Why is reverse wireless charging the best feature that an iPhone doesn't have
This one feels like a personal pet that annoys me more than the rest of Apple's "charging issues," but I find it really baffling. Both my Pixel 6 Pro and Huawei P30 Pro (2019) phones can wirelessly charge my wireless headphones – I just need to put my earbuds on the back of the phones. This might sound like a striking feature to some who've never used it, but that's only if you think about it in the context of "staying home where you have access to a charger".
But once you start commuting — whether you find yourself at the gym, forgot to charge your earbuds, or on a trip trying to pack lightly, and want to take a charger and Lightning cable with you, Reverse Wireless charging can be a really useful feature, which That would allow you to charge your AirPods and maybe even your Apple Watch on the back of your iPhone.
Not to mention that similar to fast charging, wireless charging can be reversed keep the day. For example, you can charge someone's dead phone enough so they can use Google Maps or call an Uber to get home safely.
It seems that reverse wireless charging is not coming to iPhone 14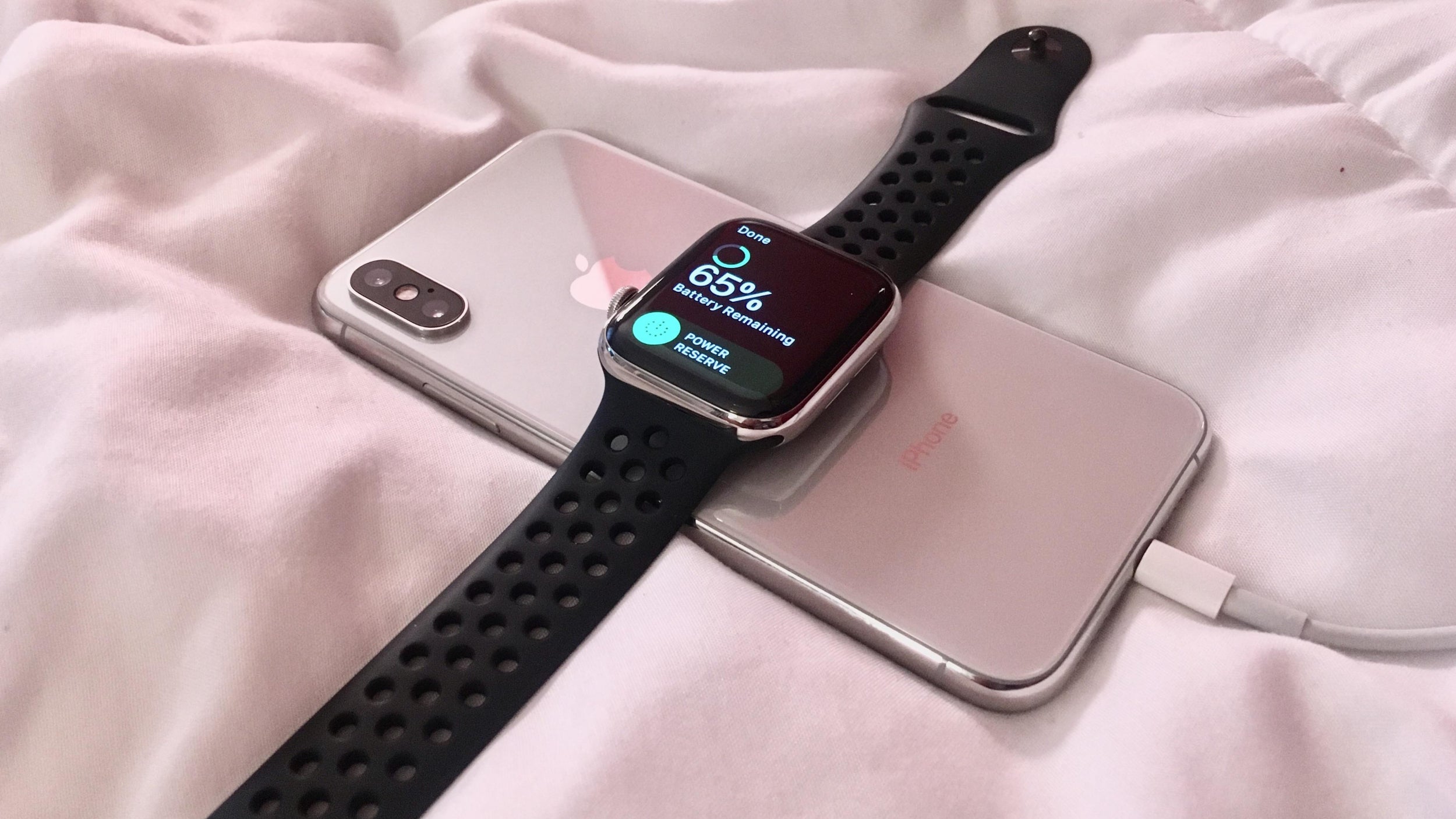 sad face.
So, yes – you should totally be able to charge your AirPods and even the Apple Watch on the back of your iPhone, but it doesn't look like this feature is coming to the iPhone 14. At least according to leaks and rumors it doesn't. I don't mention RWC The weirdest part of the story is that the iPhone 13 supports freight transitYou can charge your iPhone, which can then charge the Apple MagSafe Battery Pack at the same time, when that device is connected to it. This means that the technology is virtually there, but Apple has decided to skip actually giving the iPhone 13 RWC.
It's believed that Apple may introduce reverse wireless charging on the iPad first, but of course for that to happen, the iPad needs to switch to using glass or plastic on the back or at least a small part of it. iPhone users? Enter in the waiting list.
Different chargers for each Apple device: Bad apples in the walled garden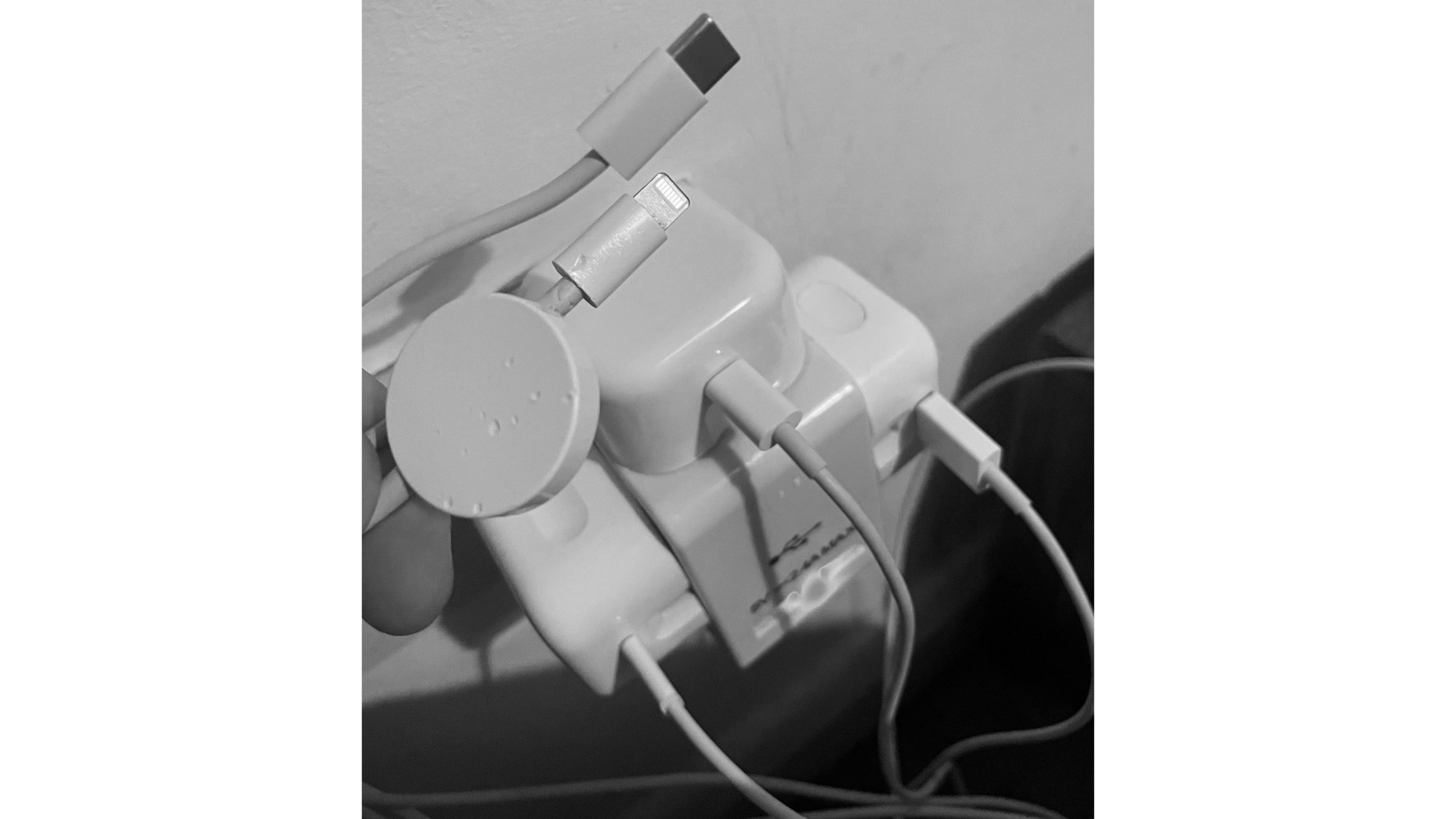 Not cool.
but the fact A bad apple in the walled garden is not a fact that iPhones are charging slowly or… MagSafe. It's a fact that almost the entire Apple product portfolio uses different chargers. Let me clarify:
iPhone charges via a Lightning cable
Most iPads charge via USB-C, but the standard iPad still uses the Lightning port
The latest MacBook Pro can be charged via USB-C but MagSafe offers the fastest charging you can get, and that's the only cable you get in the box
AirPods charge via a Lightning cable but Beats headphones and earbuds (made by Apple) use USB-C
Apple Watch uses a special charger that has been around for ages
To put it all in perspective, if you're going on a trip carrying your iPhone, iPad Pro, Apple Watch, and MacBook Pro (2021), you'll need to carry four separate cables in order to be able to charge those cables. devices and/or take full advantage of their charging capabilities. And of course if you don't have a multipoint charger, you'll also need four separate charging units – an issue that Apple may be addressing (or almost solving) thanks to a leaked introduction Apple's dual USB-C charger which is expected to go on sale soon.
In the end: is it all about the money and will the iPhone 15 be barrierless?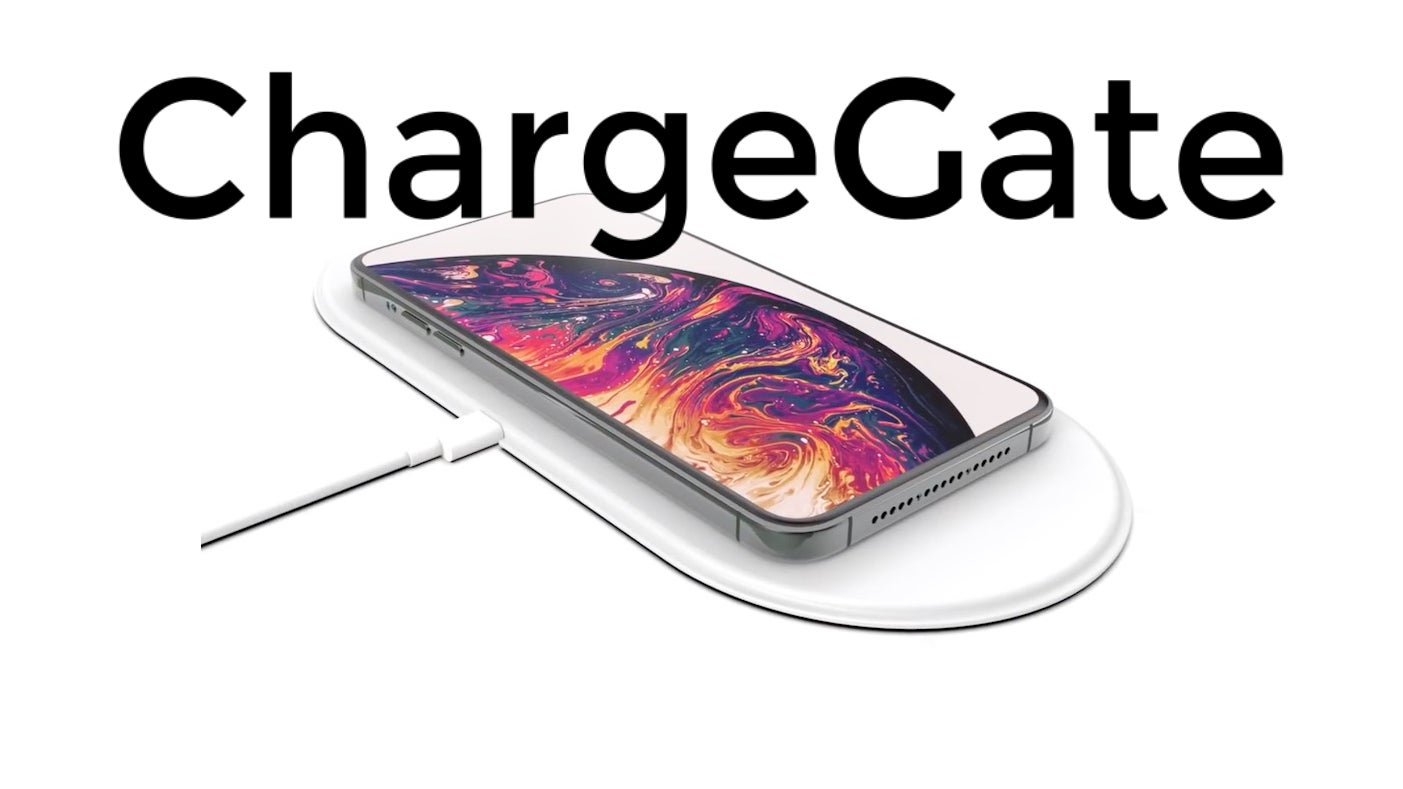 It's strange to see such a major part of the Apple ecosystem being ignored, to say the least… Apple products are meant to work together seamlessly, and they work, except for the one part that's Shipping. And this is not only a file Apple experience That people expect from the largest technology company in the world.
Does Cupertino prioritize petty cash over a comprehensive shipping solution, making people's lives easier? Possible. It's also likely that this is the reason behind Tim Cook & Co's decision to ditch the chargers in the iPhone box, another strange move, now being embraced by a number of Android phone makers, including Samsung.
employment who – which Topic… why not make the in-box charger optional and let people decide if they need it? Also, why not give the iPhone 14 Pro fast charging? Let it be a 'professional' feature if not a standard one. Or why not give it reverse wireless charging so you can charge your Apple Watch and AirPods?
This may have been Apple's plan all along… an iPhone with no carry. We've been hearing rumors of an iPhone without a SIM card tray, and of course the rumors about Apple's "wireless charging only" iPhone have been going around for years now.
Well, it appears that thanks to the European Union, 2023 may be the year we get answers to this long-held question. In my view, Apple wouldn't agree to switch to USB-C, because if the company had been so inclined, they would have done so for a while. The most obvious solution for Apple now remains MagSafe. And you already know how I feel about it.
How do you feel about it?