At the heart of Jacques Demé's delicious and cheerfully colorful musical Les Demoiselles de Rochefort (The Young Girls of Rochefort, 1967) is the cherubian sailor and artist Maxence, who painted his "female ideal" and is now searching for its flesh-and-blood equivalent, hardly suspecting that she lives in Nearby place in the photo of Catherine Deneuve. With his mop of shimmery vanilla hair and a white Patchi hat with pom-pom, Maxence embodies the film's witty, melancholy spirit. It was played by Jacques Perrin, who died at the age of 80.
Perrin was already established as a brilliant youngster in French and Italian cinema before Demi cast him in this big-budget extravaganza alongside Jane Kelly, George Tchkeris and Françoise Dorliak, Deneuve's sister. His roles with Demi—he also played a handsome prince in director Peau d'Âne's musical tale (Donkey Skin, 1970)—were the ones he remembered most, even as he insisted: "These characters weren't me."
Peau d'Âne is based on Charles Perrault's 17th-century fairy tale about a princess (Deneuve) who is romantically pursued by her father. In one scene, Beren performs a series of backwards rolling up a hill, a trick achieved by reversing shots of him descending down the hill. Once he reaches the top, he and Deneuve snatch the pastries from the banquet table and place them in each other's mouths. It's this kind of movie.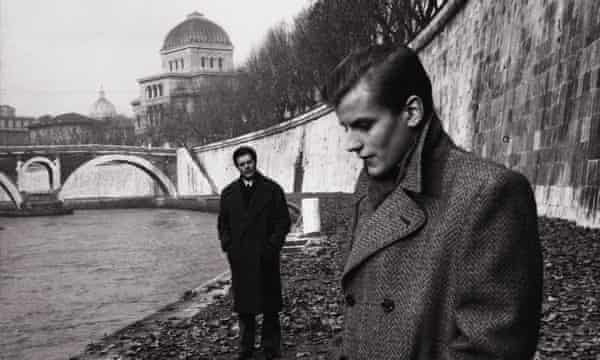 These performances were far from those of Perrin in Vittorio Di Sitta's Un Uomo a Metà (Half a Man, 1966), for which he received the Best Actor Award at the Venice Film Festival. In this shattered psychological drama, a haunted young man is trying to unravel his troubled relationships with women.
Later in life, Beren played two men who think deeply about the past from the point of view of middle age. In the Oscar-winning blockbuster Cinema Paradiso (1988), he is the older version of the main character, Salvatore, a Sicilian filmmaker who was a friend of a local cinema showrunner as a child. And in Les Choristes (The Chorus, 2004), which was produced by Perrin and directed by his nephew Christophe Baratier, the actor performed a similar job as a man looking at his time in the boys' choir at a boarding school in the late 1940s.
Perrin also began making films when he collaborated with cinematographer Luciano Tovoli, who shot Un Uomo a Metà, on a set of short documentaries. "I was bored being just an actor – and not fully engaged," he said. "I wanted to be more than just a mirror."
He founded the production company Reggane Films (later Galatée Films) and stepped in to assist Costa-Gavras, who directed him in Compartiment Tueurs (The Sleeping Car Murders, 1965) and Un Homme de Trop (Shock Troops, 1967), with funding for his controversial political film Z (1969). ); Perrin also played a photojournalist in the film. "Then I found that I really liked being useful," he said.
Other produced credits included the same director's État de Siège (State of Siege, 1972) and Section Spéciale (1975), and Jean-Jacques Ano's first world war drama, La Victoire en Chantant (Black and White in Color, 1976), which was a failure on his domestic release but It went on to win the Academy Award for Best Foreign Film. Perrin also produced Les Quarantièmes Rugissants (The Roaring Forties, 1982), in which he played a yachtman based on Donald Crowhurst, who disappeared at sea in 1969. Despite having Julie Christie in the cast, it was a box office disaster. . Leaving Perrin in debt for years.
International success as a producer came his way with a series of innovative nature documentaries. Among them are Microcosmos (1996), a hypnotic account of insect life, which won five Cesar Awards; and the Academy Award-nominated Winged Migration (2001), which followed a year of migratory bird life. The film used custom-made cameras and took three years to shoot on seven continents with a crew of about 450 people. And from 300 hours of footage emerged a wonderful 90-minute movie. "When you see the birds fly and fly with them, all your fears are gone," Perrin said.
He was born in Paris, the son of Alexandre Simonet, theater director at the Comédie-Française Théâtre, and Marie Perrin, the actress whose name Jacques borrowed once he began performing. He made his first uncredited screen debut at the age of five in Marcel Carnet's Les Portes de la Nuit (Gates of the Night, 1946).
After dropping out of school at the age of 15, he worked several retail jobs before finding theater work with his sister's godfather, theater and film actor Antoine Balpetry. Three years later, he entered the National Conservatoire of Excellence for the Performing Arts. In one production there, director Valerio Zorlini, who cast him in his first lead role, spotted him as a conscientious teenager falling in love with a helpless woman (Claudia Cardinale) in La Ragazza con la Valigia (Girl with a Suitcase, Girl with a Suitcase, 1961), then As Marcello Mastroianni's spoiled brother in the Cronaca Familiare (Family Portrait, 1962).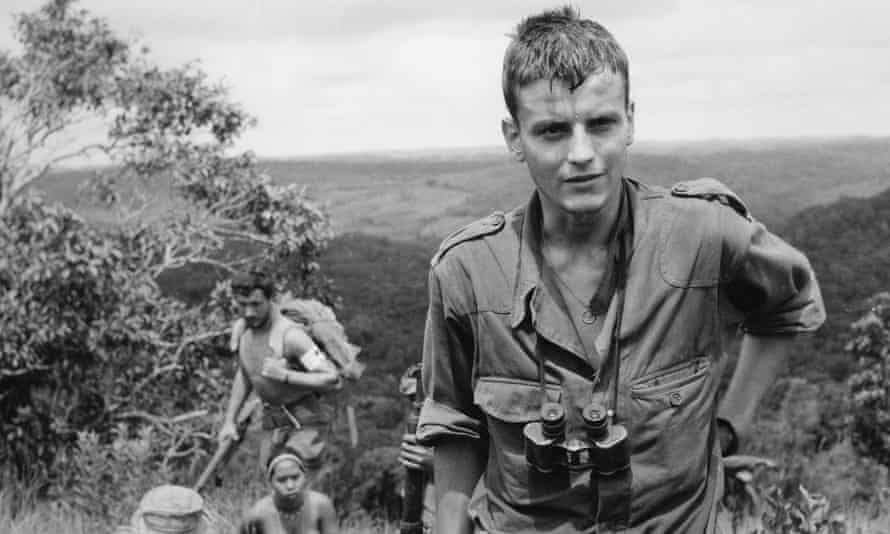 He also starred in La Corruzione (Corruption, 1963) as a young man sleeping with his father's mistress. La 317ème division (platoon 317, 1965), one of the four films he made for director Pierre Schwenduferfer; and Claude Chabrol's World War II film La Ligne de Démarcation (Line of Demarcation, 1966).
After becoming famous for his angelic roles, which also included the Italian comedy Oltraggio al Podore (All the Other Girls Do!, 1964), Perrin worried about being roasted, and began searching for darker characters. He was a serial killer in L'Étrangleur (The Strangler, 1970), a mysterious mercenary in Schoendorfer's blissful Le Crabe-Tambour (Drummer-Crab, 1977) and a businessman running an affair with his colleague's wife (Cardinale again) at La Part du Feu (Fire's Share, 1978).
He hoped that such roles "will finally destroy this image that has been so persistently stuck to me of a lovable little wizard and seducer, a nice, well-kept little boy… I was blond, and I looked a bit frail, so they tried to give me stereotypical parts."
These psychopaths, soldiers, and scoundrels, not to mention the many policemen he played on French television, never came close to erasing the memory of Maxines and his colleagues, though they showed the extent and ambition of Beren. His later films include Le Pacte des Loups (Brotherhood of the Wolf, 2001) and L'Enfer (Hell, 2005), based on a script not produced by Krzysztof Kieślowski. His last picture, Goliath (2022), was a cruel drama about environmental activism and corporate wrongdoing.
He is survived by his wife Valentine whom he married in 1995, their two sons Maxence and Lancelot, as well as another son, Mathieu, since his first marriage to Chantal Poliot, which ended in divorce in 1985.