10 of the best movies to watch in April
(image credit: Aidan Monaghan/Focus Features)
Including a postmodern spin on fame with Nicolas Cage, a modern French fable, and Jared Leto as Morbius' "pseudo-vampire", these are this month's unmissable issues.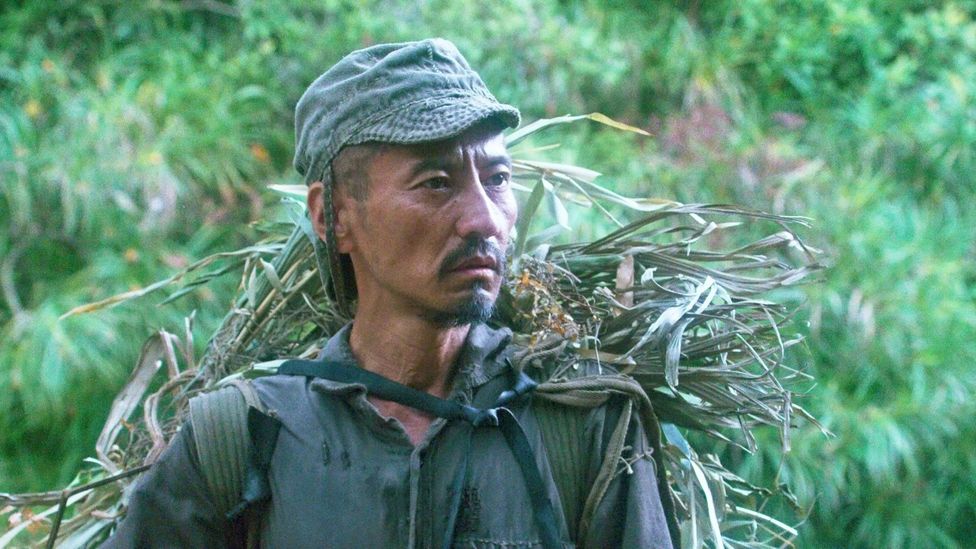 (credit: Pathesphere Productions)
Onoda: 10,000 Nights in the Forest
Lieutenant Hiro Onoda had an amazing life story. One of the Japanese "bastions", Onoda refused to believe that World War II ended in 1945. Convinced that reports of Japan's surrender were fake, he hid on a small island in the Philippines, and made his own personal guerrilla campaign as the months went on. For years then decades, his sword was only handed over in 1974. "It's a famous story, wonderfully complex, semi-surreal and fraught with allegorical possibilities," says Jessica Kiang in Variety, "but…by French director Arthur Harari, in a powerful and satisfying epic of old school and filmmaking" Yûya Endô plays the younger Onoda, and Kanji Tsuda plays the older himself in a drama that excels as a massive war epic and delicate character study.Harari suggests that the lieutenant wasn't crazy, but an obedient soldier who stuck to his own beliefs, as we all do.
Released April 15th in the UK and Ireland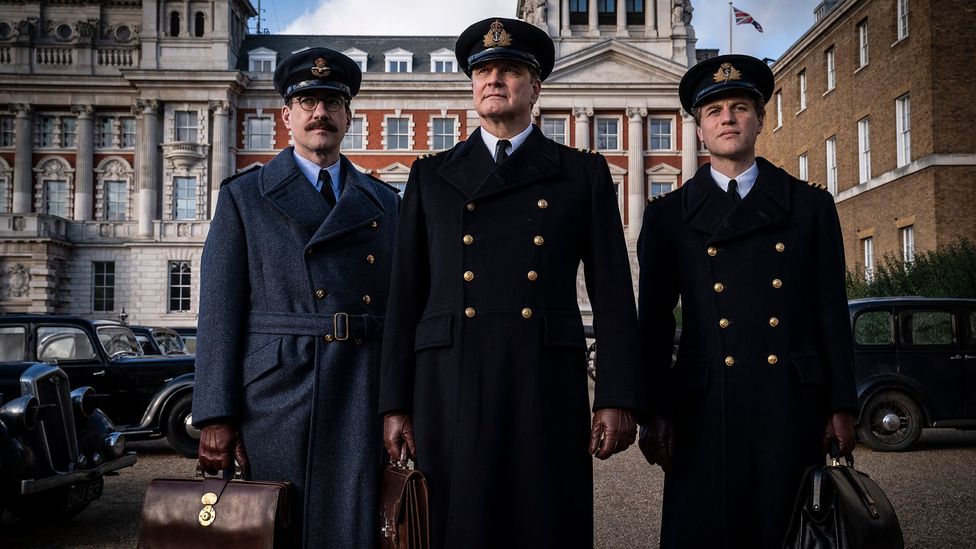 (Credit: Giles Keyte/See-Saw Films, Courtesy of Netflix)
Mincemeat . Operation
In 1943, when British forces were preparing to invade Sicily, a group of intelligence officers drafted a detailed scheme to get rid of the smell of the enemy. This bizarre fantasy film tells the story of officers who devised a set of bogus plans to invade Greece, lay the plans on a corpse dressed in a Royal Marines uniform, and then dump the corpse off the coast of Spain. , hoping to eventually fall into the hands of the Germans. If this sounds like a far-fetched spy novel plot rather than a real-life story, it may be because one of the officers behind the stunt was Lieutenant Colonel Ian Fleming, later author of James Bond novels. In Operation Mincemeat, Fleming plays Johnny Flynn, alongside Colin Firth, Matthew Macfadyen, Kelly MacDonald, Penelope Welton, and Jason Isaacs. "It's actually about creating imagination, which is one of the things that makes it really great," director John Madden told Total Film. "It's a strange idea, it really shouldn't work, and as the story unfolds, there are many, many, many reasons why it might not work."
Released April 15 in the United Kingdom and Ireland, April 27 in France and May 11 in the United States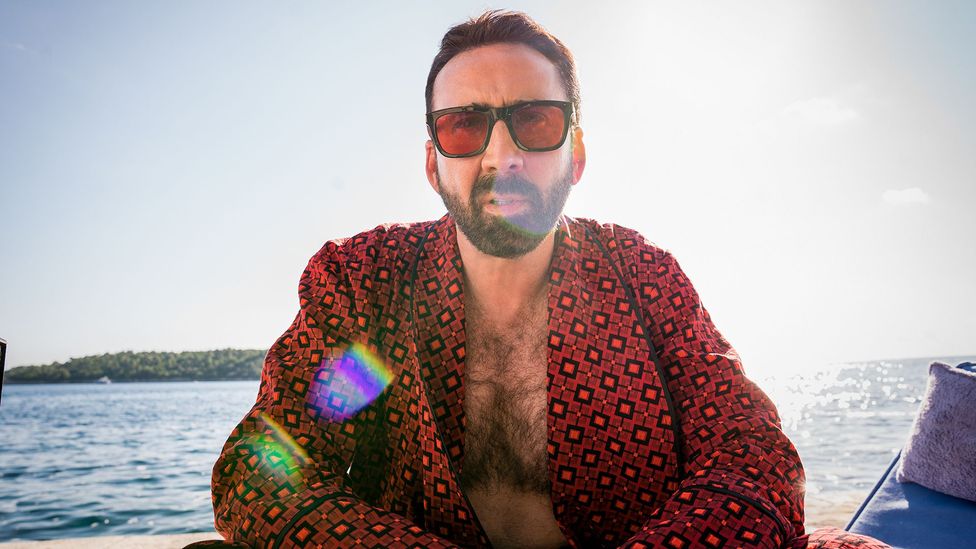 (Credit: Katalin Vermes/Lionsgate)
The unbearable weight of talent
Nicolas Cage has brought his brand of obsessive intensity to blockbuster and independent films for 40 years, but in The Unbearable Weight of Massive Talent, Marya E Gates writes at RogerEbert.com, "He delivers one of the most complex, yet crowd-pleasing performances of his life." professional". And what's interesting is that he's playing himself, or he's playing a parody of himself, anyway. A former movie star who hasn't had much pay in years The Rock and Face/Off, Cage now owes $600,000 (£458,000) in hotel bills, so when his agent (Neil Patrick Harris) mentioned a million-dollar offer to attend a lavish birthday party For a big fan (Pedro Pascal) in Spain, he accepts. The next problem is that the superfan might just be an international arms dealer, and Cage might have to become the action hero he's played so often. This postmodern concept, Gates says, "can easily start to feel like a gimmick, but filmmakers…make something super."
Released internationally on April 22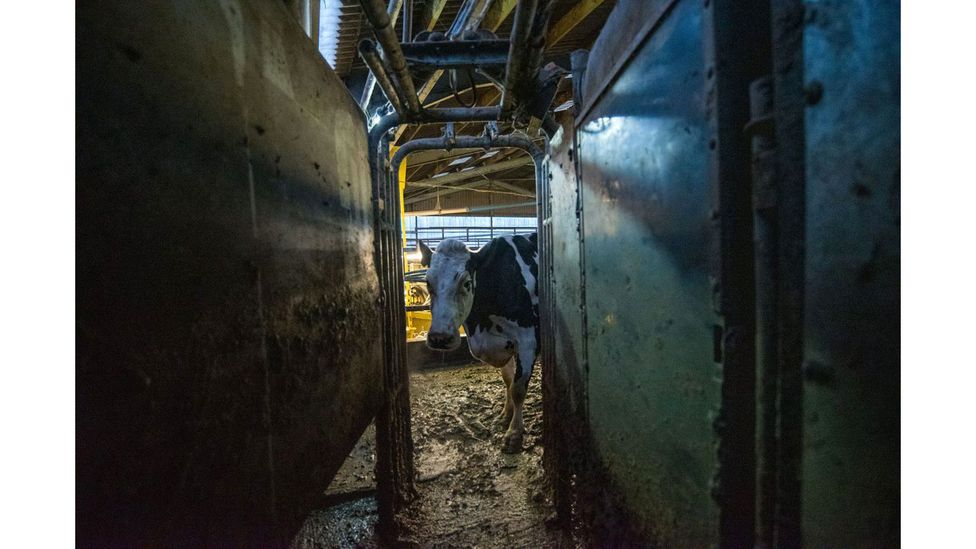 a cow
Unrelated to recent films like Dog, with Channing Tatum, or Pig, with Nicolas Cage, Cow is a suggestive documentary directed by Andrea Arnold (American Honey, Fish Tank). Her subject is Loma, a Holstein Friesian cow who lives on an English dairy farm. But unlike most agricultural documentaries, this one has no audio commentary, and farm workers and vets are hardly ever glimpsed. Instead, Arnold shows life from Loma's perspective. Her apparent ordeal as she was transported from field to truck to the milking parlor for years would make every viewer consider switching to oat milk. "The cow is incredibly tender, respectable, and visceral," says Rachel Sampson of Film Inquiry. "He has heart and soul and breathes sympathy. Personally, I haven't cried like this in a long time."
Released on April 8 in the United States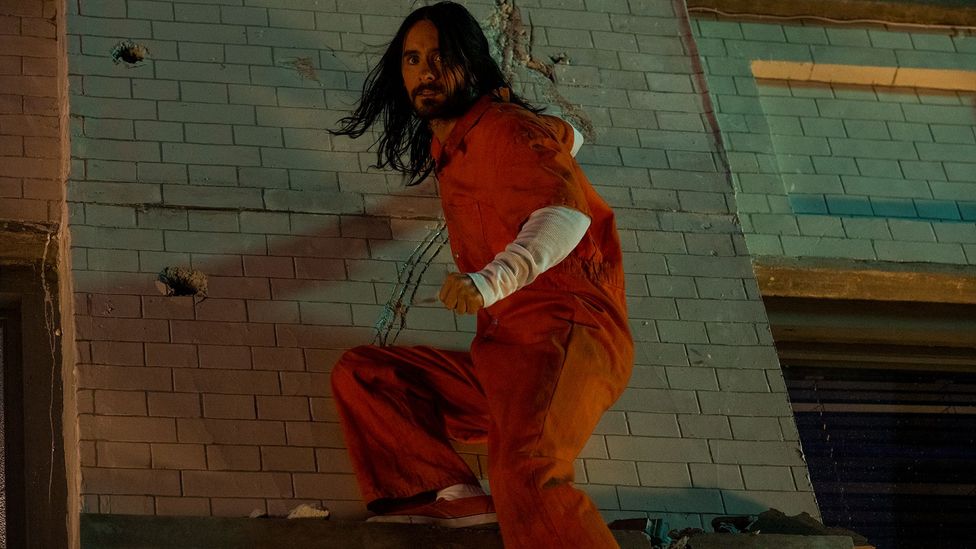 (credit: Columbia Pictures)
Morbius
By my count, the Morbius release date has been pushed back six times, but now we can finally see Sony's latest superhero — well, sort of. Like Venom, Dr. Michael Morbius (Jared Leto) vacillates between being a superhero and a supervillain, having accidentally transformed himself into a "pseudo-vampire": too powerful and too fast, but with an unfortunate thirst for blood. Morbius is originally a Marvel character, like Spider-Man and Venom, but this movie is not part of the Marvel Cinematic Universe. Matt Smith plays Milo, another pseudo-vampire who is less at odds about sucking blood, and Michael Keaton returns as The Vulture, the villain from Spider-Man: Homecoming. It's hard to imagine the demonic immortal world of Leto in Morbius would be as strange as his costume designer at House of Gucci, but we live in hope.
Released March 31 in the United Kingdom and Ireland, and April 1 in the United States and Canada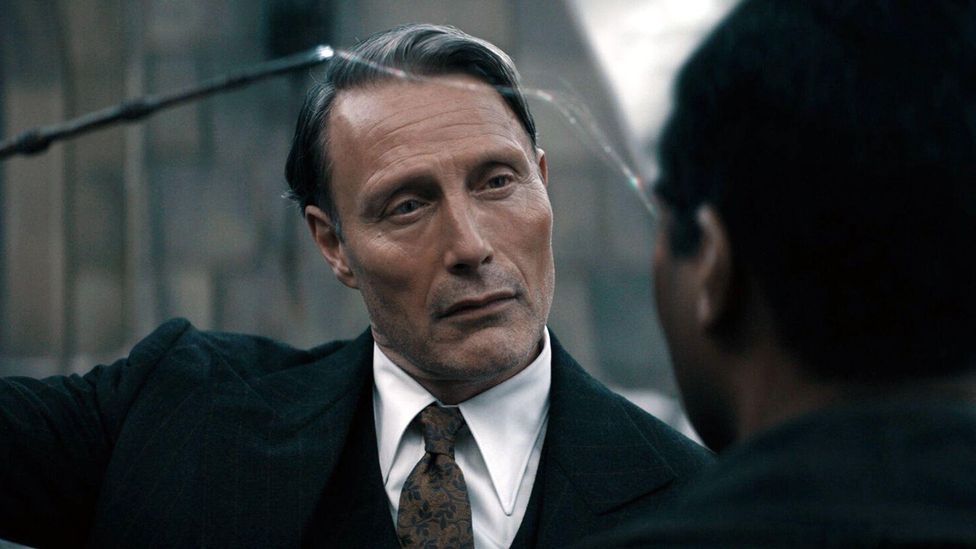 Fantastic Beasts: Dumbledore's Secrets
In the third of the planned five Fantastic Beasts films, Albus Dumbledore (Jude Law) and Newt Scamander (Eddie Redmayne) clash with the dark forces of Gilbert Grindelwald (Mads Mikkelsen, successor to Johnny Depp) in the 1930s. The previous installment, The Crimes of Grindelwald, was the most complex and frustrating of the films set in J.K. Rowling's Wizarding World, but Steve Kloves, who wrote Harry Potter scripts, joined Rowling as co-screenwriter this time, and many of the scenes are set in Hogwarts. , so maybe they can conjure up some ancient magic. They can even answer the series' most pressing question: When did Dumbledore swap the three-piece suits he wears in Fantastic Beasts for the long robes he wears in Harry Potter?
It was released on April 8 in the United Kingdom, Australia and New Zealand, and on April 15 in the United States and Canada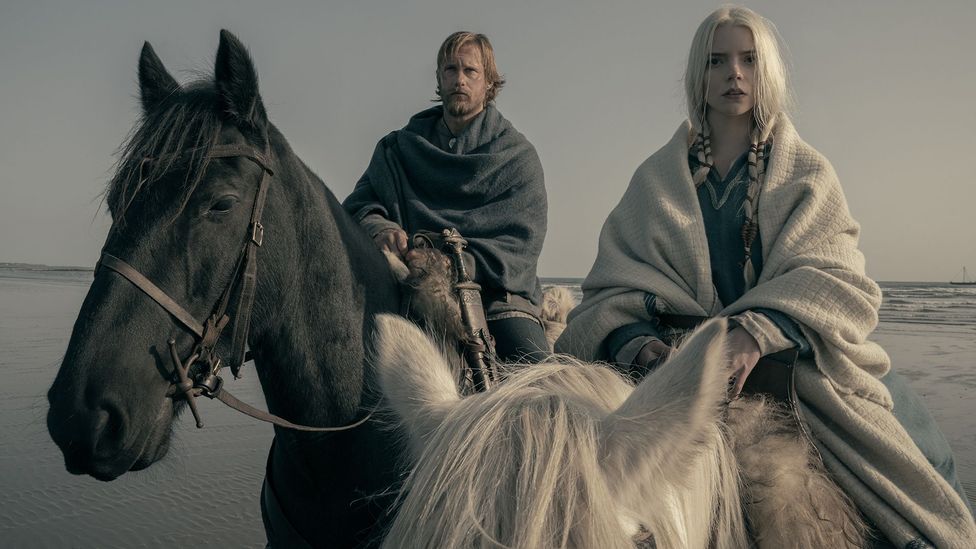 (Credit: Aidan Monaghan/Focus Features)
Northman
Robert Eggers' first two films, The Witch and The Lighthouse, were horror dramas that balance meticulously researched period authenticity with blanket hallucinations. His third film, The Northman, runs along the same lines, but on a much larger scale. Inspired by the medieval Scandinavian story of Amleth – also a model for Shakespeare's Hamlet – The Northman is a brutal revenge thriller featuring volcanoes, sea crossings, massive battles and a cast, including Nicole Kidman, Anya Taylor-Joy and Bjork. Alexander Skarsgård is its Conan-like hero, a Viking prince whose father (Ethan Hawke) was murdered by his uncle (Clais Pang). Eggers confirmed to IGN that The Northman is "a great epic adventure story for audiences. Is it still a Robert Eggers movie…? Sure."
It was released on April 15 in the United Kingdom and Ireland, and on April 22 in the United States and Canada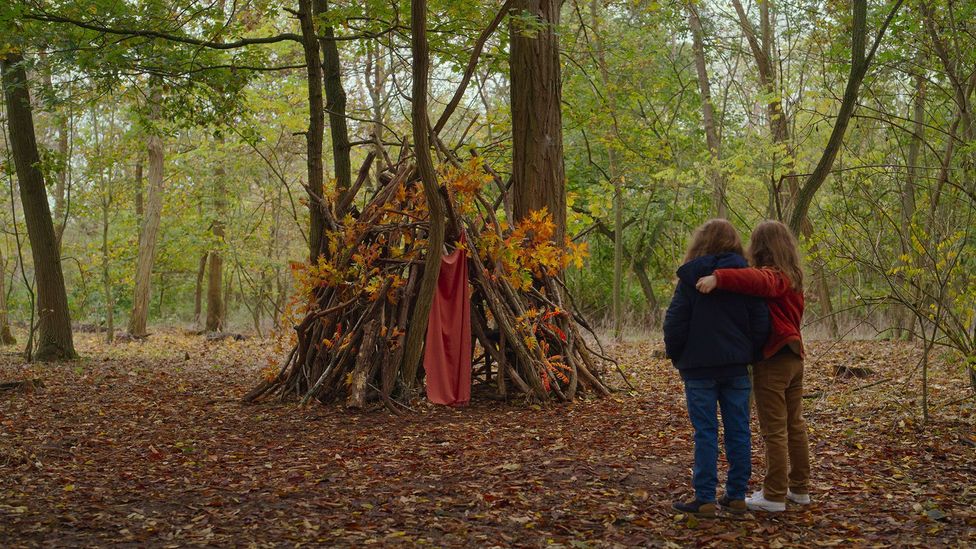 baby maman
Céline Sciamma follows up the image of a woman on fire with another intimate and tender story about feminine bonding – yet another triumph. Petite Maman's heroine is eight-year-old Nellie (Josephine Sanz). After her grandmother's death, Nellie plays in the woods near her mother's childhood home, and meets Marion (Gabriel Sanz, Josephine's twin), a girl her age with remarkably similar features. The spouses play together every day, and quickly become close friends. Mark Kermode wrote in The Observer: "This modern tale … goes straight to my list of the greatest films made for children of all ages." "Whether you're six or sixty, this piercing, surprising, and heartbreaking cinematic poem will pierce your heart, expand your mind, and delight your soul, even as you wipe your tears." And all that in just 72 minutes.
Released on April 22nd in the United States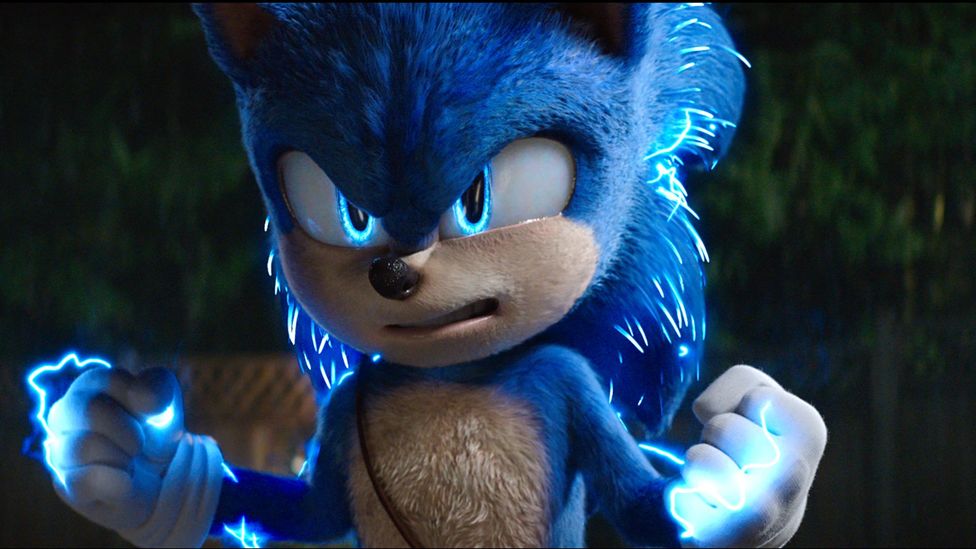 sonic the hedgehog 2
When mad doctor Robotnik (Jim Carrey) returns to Earth from the mushroom planet with his friend Knuckles (voiced by Idris Elba), it's up to a blue alien hedgehog (Ben Schwartz) and an alien fox with tails (Colleen O'Shaughnessey) to stop these villains from conquering the world. Powerful Giant Master Emerald. Got all this? True, it doesn't make sense if you haven't played the video game that this live-action/animated movie for kids is based on. But the first Sonic the Hedgehog movie was fun, and its director, Jeff Fowler, thinks the sequel is even better. "It's a lot bigger scope, but also in terms of humor," he told Collider, "and of course, what's any of that if there's no heart or emotion? The cut, the action, the adventure, but also keep telling the story of Sonic, and his development as a character." .
Released on April 1 in the United Kingdom and Ireland, and on April 8 in the United States and Canada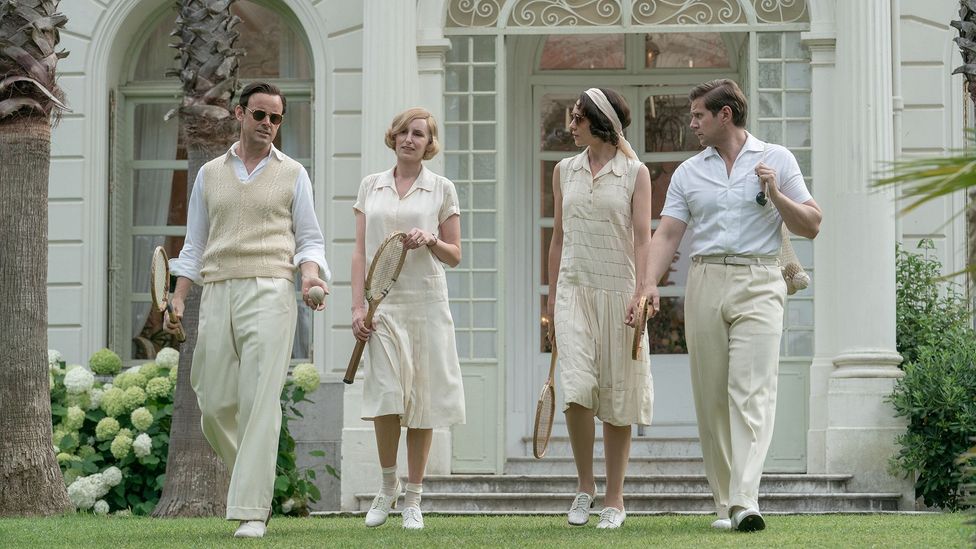 (Credit: Ben Blackall/Focus Features)
Downton Abbey: A New Era
BBC Culture Correspondent Karen James reveled in the "brilliant production values ​​and elegance" of the first Downton Abbey film, which was released in 2019. "The film is lavish and so seductive," she wrote, "and its many cinematic flaws can be overlooked." The second part, again written by Julian Fellowes, promises to be more luxurious and seductive. One story has a movie crew renting Crowley's luxury home, so the residents have to put up with a bossy manager (Hugh Dancy) and an egotistical actor (Dominic West). In the other story Dowager Countess (Maggie Smith) reveals that she has inherited a villa in southern France, so the family heads to the Riviera to investigate.Don't expect any harsh social commentary, but expect plenty of "glamor, morals, and wealth."
Released April 29 in the UK and Ireland and May 20 in the US and Canada
Do you like movies and TV? join BBC Film and TV Cultural Club On Facebook, a community for movie lovers around the world.
If you'd like to comment on this story or anything else you've seen on BBC Culture, head over to our site Facebook Page or email us at Twitter.
And if you like this story, Subscribe to the bbc.com weekly newsletter, called the main menu. A hand-picked selection of stories from BBC Future, Culture, Worklife and Travel, delivered to your inbox every Friday.